NEW! Suspended hammock Jamber
« Back
NEW! Suspended hammock Jamber
12.01.2016 04:43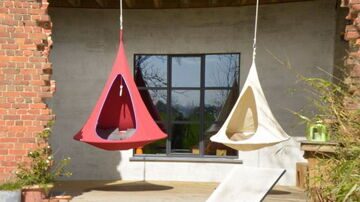 Use it as a tent, as a swing, a place to sleep in the open airand even for relaxation rooms in hotels. It can also be a great and unforgettable gift for any occasion.
Jamber hammocks advantages
Bright, stylish and comfortable

Compact. Doesn't occupy much space, compact when disassembled

Large relaxation area (D=180cm).

Withstands high weigth (up to 200 kg)
Doesn't need space on the floor
More info on the Jamber page.